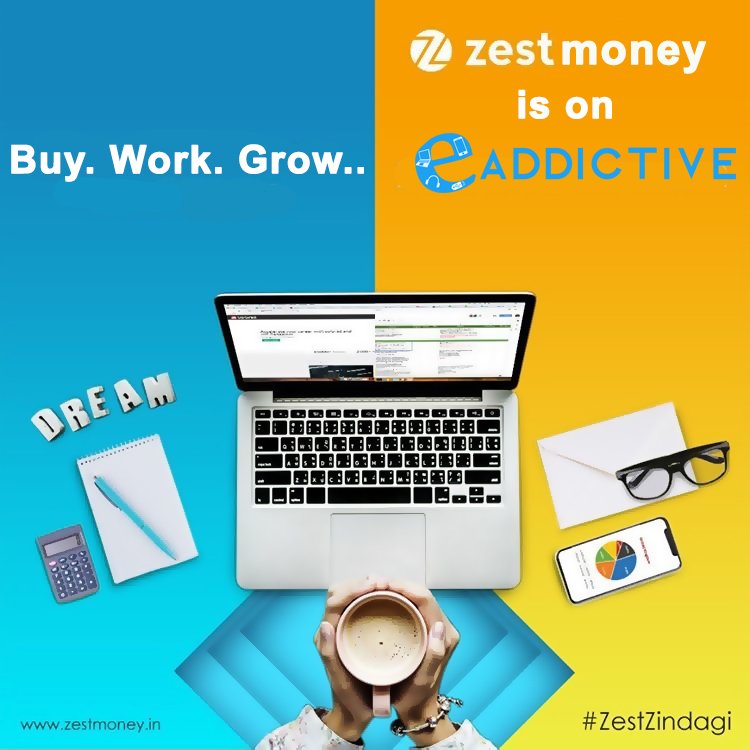 Kind Attention Buyers Please Apply your Zest Money account through Your mobile App from Play Store or iStore to get Instant approvel of your account. Once your account is activated visit our site and Buy laptop by checkout You will find the Zest Money option on payment gateway option in EMI payment. 
How Zest Money Works?
Zest money is the best Platform to buy your desired product on the go, we will mention step by step process to avail zest money credits.
Sign up your zest money account through your Zest Money Mobile App with your phone number and email ID here >
Enter the details on zest money page like Name, address, occupation, bank details, family details etc., as per the Govt ID Card which you use and Take a selfie and upload on the zest money page when It prompt for it.
Upload the govt ID and Document for proof as per the zest money required.
Once you upload the details zest money executive will look into your account and approve for the account with in 2 working days.
If you don't get approval from zest money, then you must re-upload the document or details again, further details or errors will be sent through your registered mail, phone or sms follow the instruction as per the guide.
once your registration completed successfully visit eaddicitve.in choose the product select config, add to cart, then click checkout enter your details and address then click make payment.
Our website redirect to 3D secure payment gateway page "Razor Pay" which will prompt on a  pop up box there you can see EMI and option will be available for Zest money enter your phone number to login then you can see the credit limit which you have got approved from zestmoney.in  choose the plan and make payment.
Finally you will purchase the product on EMI without using credit card.
If you have any issue while using zest money EMI payment or opening zest money account contact zest money customer support +91-9343422556 for further support they will assist you promptly for hassle free EMI.