LapCare Chill Mate Adjustable Dual Fan Cooling Pad Black Colour 1 Year Brand Warranty Free Shipping COD available.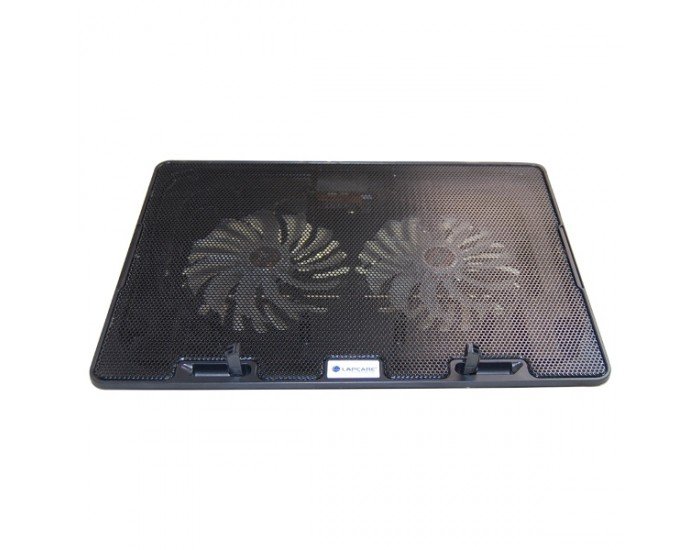 The Lapcare ChillMate DCX-A101 Adjustable Laptop Cooling Pad with Patented Air-flow Wing is keeps your laptop cool, whether you're gaming, browsing. It has 2 High capacity 12.5 cm fans that are efficient and ultra quiet so you can still remain focused on your task in hand. It is designed to efficiently regulate heat thorough optimum air flow and it can also double up as a stand. It has a angled modulated design for comfortable operation and the rubber finish helps you with grip and inspires confidence. It has a elegant and unique non-slip design for comfort and ideal posture.
6 Stage Adjustments
Number of USB Ports: 2
1 number of USB power Connector
Warranty Card.
Double 12.5cm Fans
Elegent Rubber Finish
Return & Refund
Non Returnable Item, Only 7 Days replacmement
Register for Warranty online at lapcare.com
Manufacturing, Packaging and Import Info
Made In China, Import RX Info Tech ( LapCare )